(Note: The links in this post are affiliate links, and we will be compensated when you make a purchase by clicking through, Thank you. You can read our disclosure policy here)
We are right in the middle of the "cold and flu season" and I am sure most of you have either been sick or someone in your family has been this year. We heard about Elderberry a few months back and started using the syrup when any of us had been exposed to someone that was sick, or when we had a busy week and might not have gotten all the sleep that we should have. We have seen a boost in our energy, and especially our immune systems.
I decided to find out HOW TO MAKE ELDERBERRY GUMMIES, and I encourage you to try one or all of these recipes for yourself and your family. You will be glad you did.
We all have heard by now of elderberry gummies. Elderberry seems to be one of the hot topics for fighting the common cold and flu as well as having many other benefits. But, elderberry has been used for years for its medicinal properties. In the Middle Ages, elderberry was called a Holy Tree, believed to have the ability to preserve health and lengthen one's life. (Source: Everyday Health)
What is Elderberry good for?
Common cold
Flu
Constipation
Heart Disease
Gingivitis
High cholesterol
Hay fever
Weight Loss
What are the benefits of elderberry?
Low-calorie food packed with antioxidants
High in vitamin C
High in dietary fiber
Ten times more flavonoids than other berries
Rich in flavonol, anthocyanins, which is what gives the berries their dark black-purple color
Strong antioxidant with anti-inflammatory effects
What are elderberry gummies?
Although many adults love the taste of elderberry, many kids do not. A great way to improve the taste a little bit and make it fun for kids is by making your own Elderberry gummies.
Quick and simple ingredients and you will have an immune-boosting gummy your kids will love.
Is it safe to take elderberry gummies daily?
There is no standard dose for elderberry. If you are taking elderberry gummies for the immune-boosting properties, take one to two gummies daily. If you are taking the gummies when it's flu season, or you feel something coming on, definitely take two gummies. Everyone responds differently to elderberry. Some think because it is a natural fruit you can take it like any juice. This is not true. Start out slow and see how your body responds to elderberry. But, definitely take elderberry for all the amazing properties it contains.
Can elderberry help prevent the flu?
Many feel that elderberry is one of the most powerful ways to prevent or shorten the duration of a cold or flu. With its antiviral properties, elderberry has been shown to significantly fight against colds and flu symptoms, as well as herpes, decrease pain and inflammation, and reduce symptoms of upper respiratory infections.
Does Elderberry help the immune system?
Elderberries contain many vitamins and nutrients that are beneficial to people's health. They have been used in boosting health and to fight infections for years.
One cup of elderberries contains 106 calories and 26.68 grams (g) of carbohydrate. A cup also contains the following vitamins and minerals:
870 mg of vitamin A
406 mg of potassium
52.2 mg of vitamin C
9 mg of folate
55 mg of calcium
2.32 mg of iron
Elderberries are also an excellent source of fiber, containing 10.2 g of dietary fiber per cup. This makes up a large amount of the recommended daily intake, which according to Dietary Guidelines for Americans is 34 g for men and 28 g for women. (source: Medical News Today)
What are the side effects of elderberry?
Ripe elderberry fruit is considered safe to take but in small quantities. If taken in large doses it can cause stomach cramping, diarrhea, stomach ache, and sometimes the elderberry will act as a laxative.
The leaves, stem, bark, and root of the elderberry plant are considered poisonous and should never be eaten. Even the unripe berries can make one sick if eaten. That is why you want to make sure the berries are very ripe or dried.
Youdepot Yellow Building Brick Blue Green Multi-size Minifigure Silicone Ice Tray Candy Mold Set (Blue/Green/Yellow)

Just Goodness 333 Organic Elderberry Syrup (16 Fl Ounces) for Adults and Kids, All Natural Delicious Daily Immune Support Herbal Supplement with Antioxidants, Organic Sambucus Elderberry

Viva Naturals Organic Extra Virgin Coconut Oil (54 Oz) – Non-Gmo Cold Pressed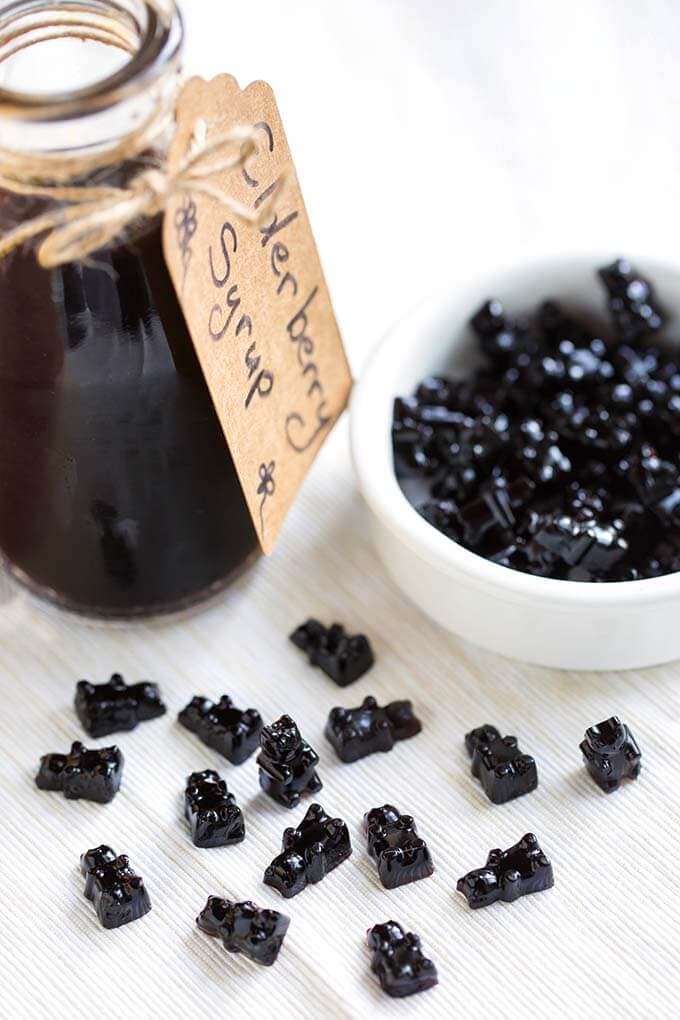 The Gummy Kit Silicone Molds For Gummy Leaf Bear Mold With Dropper Candy Mint Chocolate Ice Pop Resin Craft Set of 3 BPA Free With Recipe 102 Cavities

Unflavored Gelatin – 1 lb (Pack of 3)

FJSM 8 Pack Liquid Droppers Silicone 5ml Clear Liquid Medicine Eye Dropper with Bulb Tip for Kids Candy Mold

Great Lakes Pure Beef Gelatin, 16oz Can

Raw Honey – Pure All Natural Unfiltered & Unpasteurized – McCoy's Honey Florida Orange Blossom Honey 6lb

Organic Elderberry Liquid Supplement 30 oz by Elderberry Queen, Sambucus, Aronia Berry, Pure Natural Certified Organic Immune Support Herbal

Great Lakes Pure Beef Gelatin, 16oz Can

Raw Honey – Pure All Natural Unfiltered & Unpasteurized – McCoy's Honey Florida Orange Blossom Honey 6lb

Organic Elderberry Liquid Supplement 30 oz by Elderberry Queen, Sambucus, Aronia Berry, Pure Natural Certified Organic Immune Support Herbal

Lizber Newest Generation – 3 Packs Silicone Gummy Bear Candy Molds with 53 Cavities, 3 Bonus Droppers Perfect for Mints Chocolates Fudge Ice Cubes, BPA Free ( Blue, Green, Orange)

Glass Containers for Food Storage with Lids, [10-Pack] Meal Prep Containers for Kitchen, Home Use, BPA Free

Pyrex Prepware 1-Cup Measuring Cup, Clear with Red Measurements

NOW Foods, Citric Acid, Sprouting Aid, Great Substitute for Salt, Preservative Found in Citrus Fruits, 4-Ounce

Gummy Bear Mold Bpa Free Silicone (Yellow, Blue) – Set of 2 for 86 Candies – 5 Different Types of Animals – Dropper Included – Candy Molds, Gummy Worm Mold, Chocolate Molds, Gelatin Molds, Ice Cube

Sambucus Black Elderberry Syrup – Powerful Antioxidant for Daily Immune Support – 100% Pure Advanced Formula – Non-GMO & Vegan – Great Tasting – for Kids & Adults – 8 Ounce Bottle

Rachael Ray Cucina Nonstick Cookware Pots and Pans Set, 12 Piece, Agave Blue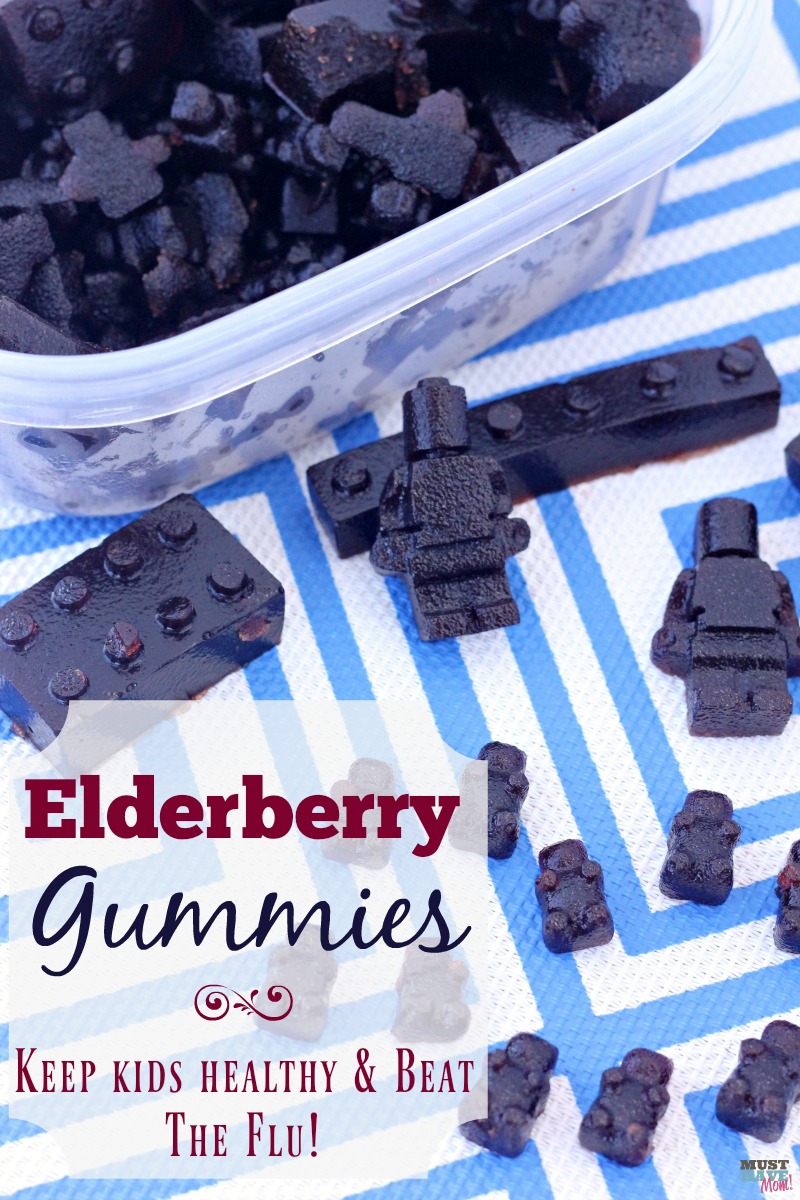 Bernard Jensen Black Cherry Concentrate Extra Quality, 16 Fluid Ounce

Silicone stacking block mold with dropper by The Modern Gummy; Gelatin, Chocolate, Ice, Fruit Snacks, Party Favor Mold

Anchor Hocking 77897 Fire-King Measuring Cup, Glass, 4-Cup

Instant Pot DUO60 6 Qt 7-in-1 Multi-Use Programmable Pressure Cooker, Slow Cooker, Rice Cooker, Steamer, Sauté, Yogurt Maker and Warmer (Renewed)

Chocolate Molds Gummy Molds Silicone – Candy Mold and Silicone Ice Cube Tray Nonstick Including Hearts, Stars, Shells

Dried Elderberries – 1lb Bulk – All Natural Free Of Chemicals, non-GMO, Whole European Grown Immune System Support Booster For Syrup, Gummies, Jelly, Tea, and Wine

Ball Mason Jar-32 oz. Clear Glass Wide Mouth – Set of 4

Wilton Mini Hearts Silicone Mold, 12-Cavity – Heart Shaped Mold

Rani Cloves Whole (Laung) 3.5oz (100g) Great for Food, Tea, Pomander Balls and Potpourri, Hand Selected, Spice ~ All Natural | NON-GMO | Vegan | Gluten Friendly | Indian Origin

Spicy World Cinnamon Sticks 2 Pounds ~ 100 to 150 Sticks 3 Inches Length Cassia Cinnamon

Nature Nate's 100% Pure Raw & Unfiltered California Honey; 16-oz. Squeeze Bottle; Certified Gluten Free & OU Kosher Certified; Made By California Bees, Enjoy Honey'S Balanced Flavors & Goodness

Dynamic Health 100% Pure Black Cherry Juice Concentrate | No Additives | Antioxidant | Urinary Tract & Joint Support | 16 Servings (Packaging Varies)

4 PACK Flower Shape Chocolate Candy Molds Set,DanziX Silicone 15 Cavity Baking Mold Ice Cube Tray for Wedding,Festival,Parties and DIY Crafts-Green,Blue,Red and Purple

Dinosaur Silicone Gummy Mold – Mixed Patterns Chocolate Maker – Ice Tray Candy Mold

HIC Unicorns Ice Cube Tray and Baking Mold, Non-Stick Silicone, FDA Approved, Makes 10 Unicorns

Encheng 16 oz Glass Jars With Airtight Lids And Leak Proof Rubber Gasket,Wide Mouth Mason Jars With Hinged Lids For Kitchen,Glass Storage Containers 6 Pack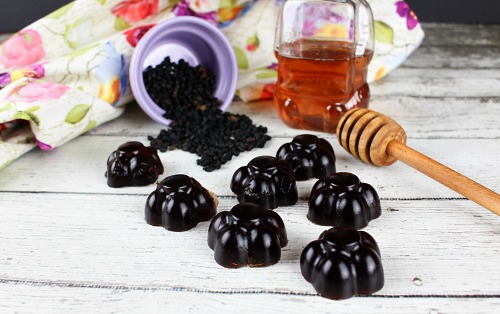 Tropicana 100% Juice Box, Apple Juice, 4.23oz, 44 Count

mixing bowls – mixing bowl Set of 6 – stainless steel mixing bowls – Polished Mirror kitchen bowls – Set Includes ¾, 2, 3.5, 5, 6, 8 Quart – Ideal For Cooking & Serving – Easy to clean – Great gift

TEEVEA (Upgraded) 3 Pack Very Sturdy Kitchen Whisk Silicone Balloon Wire Whisk Set Egg Beater Milk Frother Kitchen Utensils Gadgets for Blending Whisking Beating Stirring Red

Great Lakes Pure Beef Gelatin, 16oz Can

Gaia Herbs Black Elderberry Syrup – Daily Immune Support with Antioxidants, Organic Sambucus Elderberry Supplement, 5.4 Fl Oz (Pack of 1)

Elderberry Juice Concentrate 12.5 fl. oz. (Pack of 2)

Are you ready to keep your family healthy for the rest of this year? Try one of these yummy recipes and let me know if your family loves these Elderberry Gummies.